The Pace Area Chamber of Commerce is having its Monthly Breakfast on
WEDNESDAY, September 21st, 2022 at Grover T's BBQ in Milton at 7:30am.
Presentation by: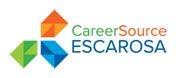 The cost of breakfast is $10.00 per person. We are having great attendance at these events and invite you to take advantage of these great networking opportunities by being part of our breakfast crowd. Please bring a guests!!!
We welcome all door prizes that you might like to bring.

Please call the office at 994-9633 or reply to this email by September 20th to RSVP.
____________________________________________________________________________________________________________
We are proud to announce that the 23rd Annual Pace Area Chamber of Commerce Annual Awards Banquet
will be held on Thursday, October 6, 2022 at 6:00pm.at the Santa Rosa County Auditorium 4530 Spikes Way, Milton. As you know, this event is our main fundraiser, and we need your support. Please call or email us if you would like to be a sponsor or buy tickets. Please fill out the form below and mail it to us along with your check.
Event Sponsor $3000 will receive 20 dinner tickets exclusivity to put your banners and information out on the night of the event.
Platinum $2000.00- 15 Tickets
Gold $1500.00- 12 Tickets
Silver $1000.00- 10 Tickets
Bronze $750.00- 8 Tickets
Copper $500.00- 5 Tickets
Other $350.00 2 Tickets
Sponsors will receive repeated recognition in the media, be introduced at the banquet, recognized in the program, the newsletter, and the newspapers. Event Sponsors will have a plaque presented to them at the Banquet.
Tickets are $25.00 per person. If you would like to have your tickets mailed simply return the form and your check.