NO JULY LUNCHEON DUE TO HOLIDAY
____________________________________________________________________________________________________________________________________

The Pace Area Chamber of Commerce is having its Monthly Breakfast on
WEDNESDAY, June 20th at Grover Ts @ 7:30 a.m.
This month's breakfast is sponsored by: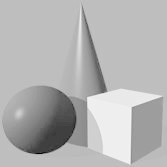 The cost of breakfast is $10 per person.
We are having great attendance at these events and
invite you to take advantage of these great networking opportunities
by being part of our breakfast crowd.


Please bring a guests!!!

We welcome all door prizes that you might like to bring.

Please call the office at 994-9633 or reply to this email
by June 19th to RSVP.

We hope to see you there.
_______________________________________________________________________________________________________________________________